Our MCS Showroom in Maridalsveien, Oslo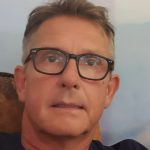 Thomas Sagen, owner of Intrepido, has been in the textile and shoe industry since 1996. His career started in a shoe store in 1992, then worked for Nike for 2 years, before moving to textile and starting the journey with Marlboro Classics (MCS), which he has worked with since 1998 and still is an important part of the portfolio.
Sagen has operated a shoe store for 14 years (ladies, gentlemen, children), and therefore knows the shoe industry well.
A few years ago he was completely bitten by the bicycle bug, and has again entered the sports industry. Intrepido is proud to work with Etxeondo, a Spanish brand of quality bicycles for women and men.
Through the shoe industry, Sagen became familiar with Geox, an Italian brand that makes both shoes and jackets. Intrepido has the agency on the jackets (​Men's and women's), and collaborates with the agent of the shoes on the sale of these to the textile industry.
With its long experience, strong expertise, financial understanding, trust and reliability, Sagen has built up a large network of customers throughout Norway. The usefulness of traveling around Norway and visiting customers is a pleasure both for the seller and for the customers.
The brand portfolio is strong today, but Intrepido will always have its eyes open to concepts that can complement the existing ones in a good way.